Capella Space
Capella Space is an Earth observation company that provides timely and reliable visibility with its Synthetic Aperture Radar (SAR) small sat constellation. Capella is the first U.S. company to launch and operate commercial SAR and offers the highest resolution imagery available. Capella's novel satellites are matched with a market-leading cloud infrastructure delivering global insights to Defense & Intelligence, government and commercial customers.
High Quality – Very high-resolution satellite imagery combined with noise reduction leads to unmatched image clarity
Timely – Rapid fully-automated order-to-delivery means faster speed to insight.
Frequent – Increasing high-cadence revisit timeframes as our constellation grows.
Accessible – Intuitive online platform with self-serve catalog search, ordering and tasking.
Capella Space Samples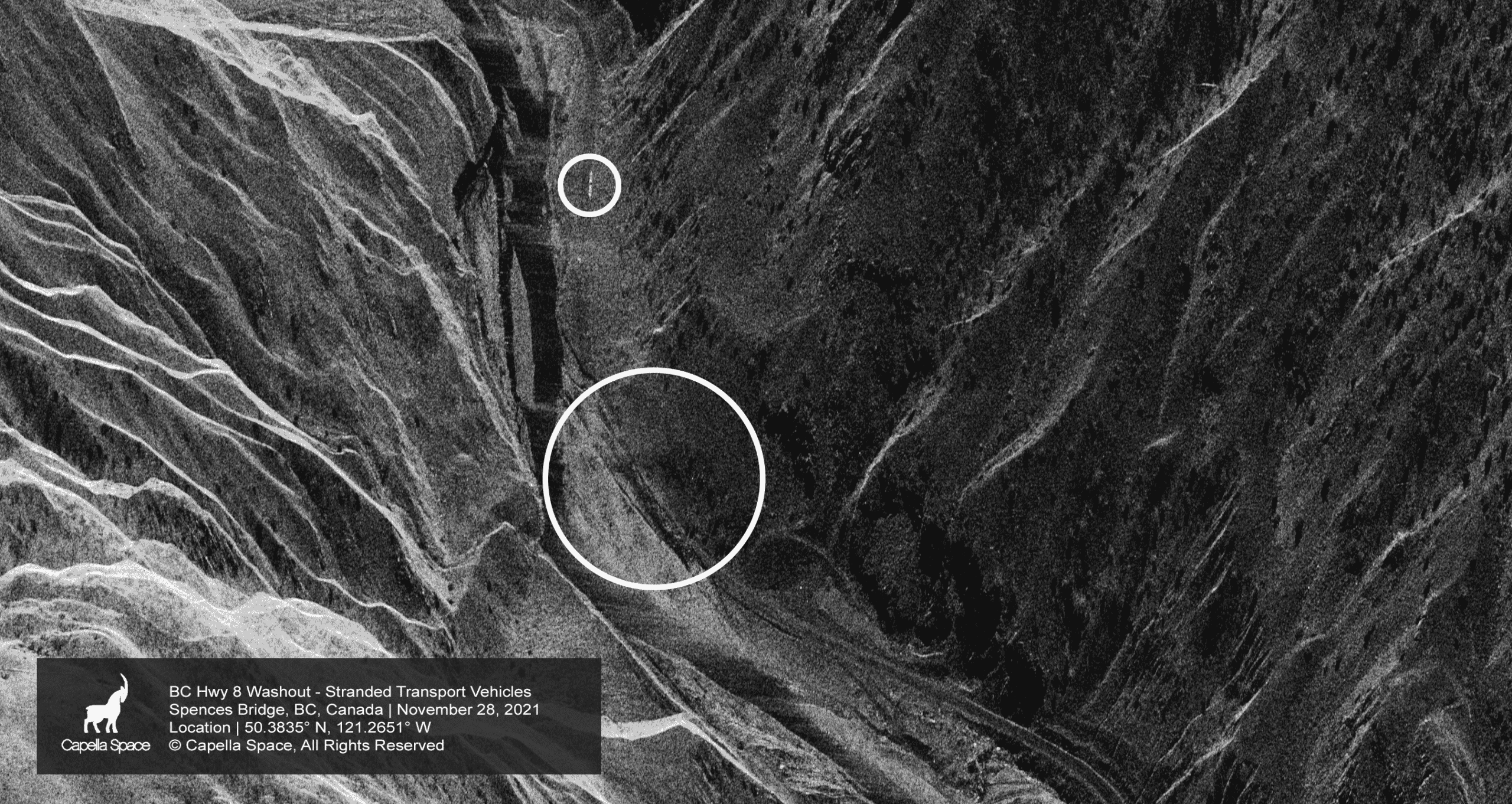 Unsure if Capella Space is right for your project?
You shouldn't have to be an expert in high-resolution satellite imagery to find what you need.
Our team is dedicated to making the process easy for you. All you have to do is tell us the problem. We find the answers from a vendor-agnostic perspective and present you with clear, simple solutions.
Tell us the problem
Explain the situation to us on your terms. We'll translate it into the world of Satellite Imagery.
Review Your Options
Be presented with a simple choice of the top 2-3 imagery solutions for your project.
Make confident decisions
Know you have the right data in hand to make the critical decisions that keep your project moving forward.
When we need high-resolution satellite imagery, we trust Pacgeo for their quality imagery and reliable turnaround times. ​
David Bluestone
Vice President of Exploration, Bluestone Resources
Ordering high-res satellite imagery through a partner agency order desk was always painful and fraught with multiple issues. Dealing directly with Pacgeo allows me to bypass the aforementioned issues, while getting quick and reliable access to the data I need.
Government Employee
Government of Canada